The Whatsapp and Telegram Rival and Best alternative app is the Signal App available to download and Use on PC.
Yes!! The Singal App for Windows is also searched as Signal Web App. You can use the App at your convenience.
This Signal Web App is a combination of Whatsapp+Telegram, you need to have a mobile app before you start using this Signal Web App for Windows/Linux/Mac PC.
Also Read:- How to use Whatsapp Web – Whatsapp PC App?
Do you Know? The Signal Foundation was created by WhatsApp co-founder Brian Acton and Signal Messenger CEO Moxie Marlinspike. Acton left WhatsApp in 2017 and donated $50 million to help fund Signal.
Download Signal Web App for Windows
Archive Message
Screen Security
disappearing messages
View-once Media
Chat Message Reaction
Note to Self
Conversation length limit.
Support: Windows/Linux/mac
How to use Signal Web App on Windows PC?
The Signal Web App does not have any Website like Whatsapp Web. But yes you can download a Desktop app that is known as Signal Web App for PC.
To use the Singal App on PC follow the few steps given below, and enjoy Desktop Chatting with Signal App.
Step 1: First of all Download the Signal Desktop App.
Step 2: Then open the desktop it will show you a BAR CODE
Step 3: Now go to the Signal App Setting >> Linked Devices >> Link New Device and Scan the Bar CODE.
Step 4: You can remove the Linked device from the Mobile App.

Signal App Features in Detail:
The Signal app is quite similar to the Messanger you use, yes I am talking about Whatsapp. Most of the features are similar to Whatsapp.
I will share some awesome features that I like about Singal App and these features are not in Whatsapp.
1. View once Media:
In this feature, you can select any message you sent (Text/Media) and then select the option of timer. It means when the media is seen once it gets automatically deleted from the chat.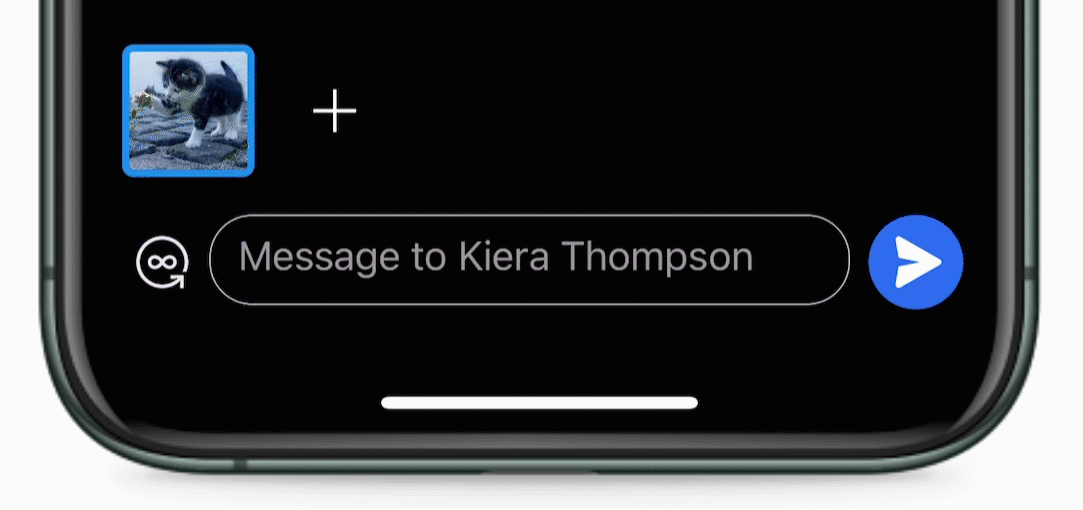 Isnt it a cool feature? I loved it when I read about it cant resist myself from sharing it with you.
2. Archive Message:
Why delete your chat messages when you can archive them? Yes, let me make it simple, When you select the message in your chat and make it archive it gets disappeared from the chat.
But Archive Messages still exist, you can unarchive them to see them again in the chat. This feature lets you remove the messages but the messages still exist.
3. Screen Security:
The screen security option lets you hide your chat messages from showing them in the notification. This feature also makes your chat secure from Screenshots.
When you turn on the Screen Security option and someone tries to take a screenshot then in the screenshot image only the Blue Signal Logo image will only get captured.
To turn it on go to Privacy >> Screen Security.
4. Chat Message Reaction:
Just like Instagram Messanger, you can react to the Message sent by your contact or in groups. There are a few reactions that can be used to show your response to how you felt about the message in the chat.

5. Conversation length limit:
Last but not least, the Conversation Length Limit, is a feature under Storage Management. This feature lets you limit your Chat to a Certain limit and the older chat messages get automatically deleted after that limit.
To manage message history and Conversation length limit:
In Signal, tap your profile >> Storage.
Then Select the Conversation length limit.
Now Select from the options

5,000 messages
1,000 messages
500 messages
100 message
Custom and set the limit.

If you are changing to a shorter time period, tap Delete to confirm.
Whatsapp VS Telegram VS Signal:
As the Signal App is trending, I would like to share some feature differences where Signal App is really different from Whatsapp and Telegram in terms of Private Messaging App.
| SR | Parameter | WhatsApp | Telegram | Signal |
| --- | --- | --- | --- | --- |
| 1 | End to End Encryption | Not Truely | No | Yes |
| 2 | Open Source Code | Not Completely | Servers Have Access Key | Yes |
| 3 | Chat Backup | Google Drive | Inbuilt Cloud backup | Local Storage |
| 4 | Screen Secutiry | NO | For Secret Chat | Yes |
| 5 | Group Chat Secutiry | No | No | Yes |
| 6 | Self Destruction Message | Yes | For Secret Chat | Yes |
Features Difference between WhatsApp, Telegram and Signal App